SONS & mothers – more than a 'making of' documentary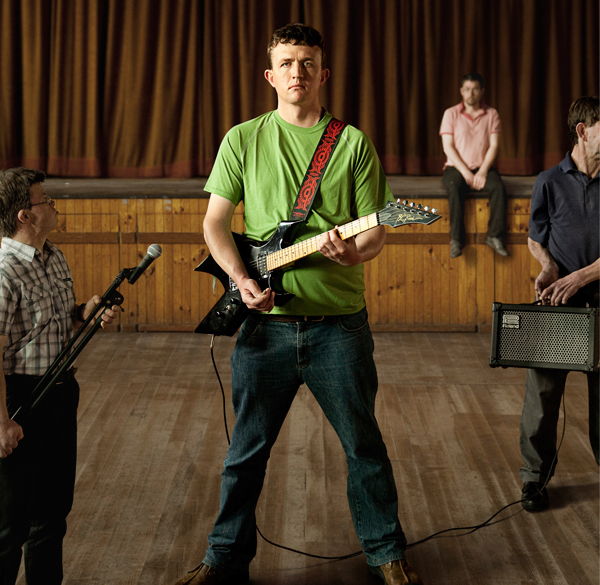 Guest Blogger: Louise Pascale
Going to the theatre is such a joy. There is something electric about actors being live, flying by the seat of their pants and a whole crew behind them pulling it all together. All the while we in the audience watch magic appear in front of us.
After the show, we reflect, ponder and dissect what we have just witnessed.
But how often do we ask – I wonder how that came together? Where did that writing come from? Who are these people these experiences are based upon?
When you hire a dvd or download a film you often get to answer those questions in the 'extras' section with a 'making of' documentary. But what about theatre?
More often than not the detailed creative process is left unrecorded or journalised. Perhaps it has something to do with the fact it is all live. When we started filming SONS & mothers we realised what a gift we had.
For over 18 months feature film director Christopher Houghton filmed the Men's Ensemble of No Strings Attached Theatre of Disability embark on the creative process that created their multi-award winning show, Sons and Mothers. The documentary we made, which has the same name, captures the creation of this remarkable piece of theatre from the seed of an idea to a fully realised play.
Immediately observing the troupe from the first day of rehearsal to opening night our aim was to encourage audiences to leave their views of disability at the door and instead, through the eyes of the Men's Ensemble, experience what it is like to be simply human.
The documentary gives you an insight in to the stories that are depicted on stage. You get to see the men dig deep and harvest their own experiences, both honest and raw to make up the award winning show.
You will also discover that seven men set out to create a piece of theatre about their mothers, however only six made it to the stage. Sadly one had a mental health relapse that saw him pull out, and please be alerted that for some this does not make for easy viewing.
When we launched our film at the Adelaide Film Festival last October PJ Rose, Artistic Director of No Strings Attached said, "What's extraordinary about Christopher's film is not only the beauty and accuracy of the images his cameras capture for all time. The film SONS & mothers gets inside the creative spirits of the performers in a way that defies the passage of time; it's not a record of the play, it's an intimate visit to hearts of these sons and mothers."
This Sunday night is everyone's chance to catch the documentary as we screen on the ABC Arts UpLate program. We are also proud to say on the same night we have two screenings in Sydney. One screening is in competition for Best Australian Documentary at the Antenna Documentary Film Festival and the other as a Walkleys Best Documentary finalist.
You can find out about all the screenings here. To find out more about future screenings you can; follow POP Pictures on twitter, like the film's facebook page or just sign up to receive the film's newsletter.