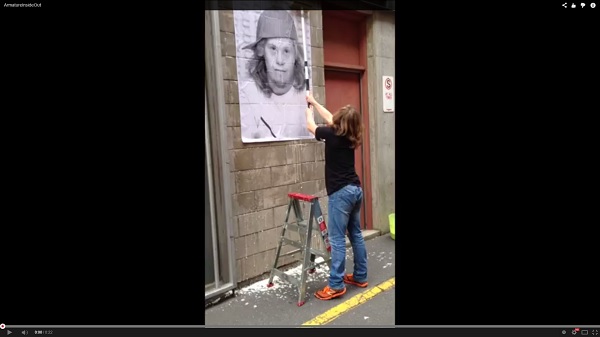 Armature#2 participant Chris Dyke captured this short video of him pasting-up his photograph in Anster Street as part of the Armature Portrait Paste-up exhibition.
Images of the installation of all the exhibition's paste-ups were taken by participant Leon Woods, and can be found on Pinterest.
If you haven't seen the exhibition, held as part of SALA and as an independently organised INSIDE OUT project group action, check out more details on the exhibition on the EVENTS page or better yet get down to Anster Street before August 29.
If you are a Deaf or disabled artist and are interested in  contemporary arts practice, apply to be a part of ArmatureLIVE. Follow this LINK to find out more.