What's so great about Twitter anyway?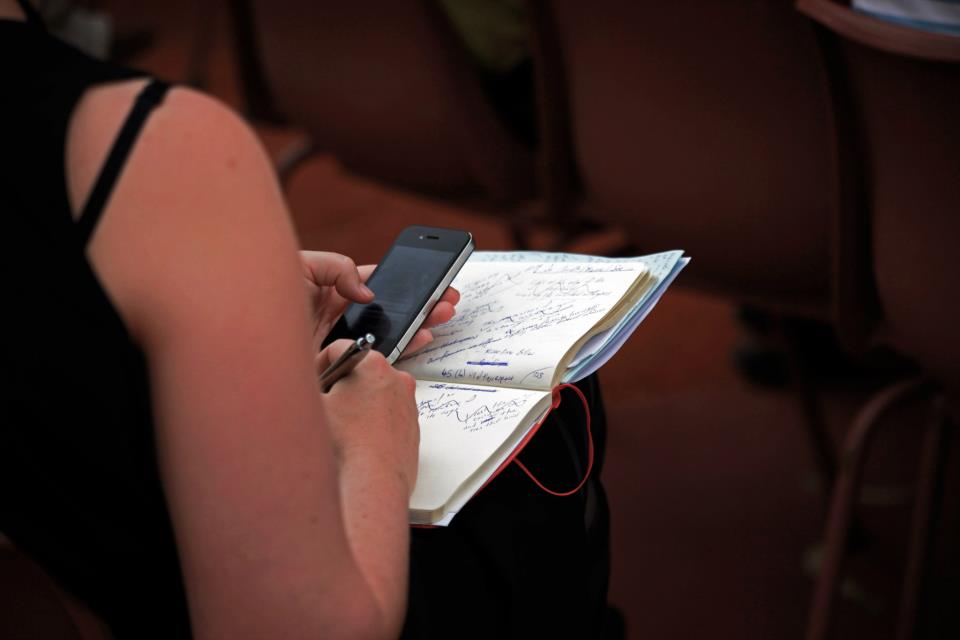 Guest Blogger: Katie Keys
I get a lot of raised eyebrows when I tell people that I'm a Twitter poet.
It would seem that Twitter doesn't have the best reputation. People think it's full of 'twits' describing their every move or meal, and I can't deny there's a bit of that sort of thing going on. Of course there are dull conversations happening on Twitter (just as there are anywhere else) – but if you take the time to look past the boring and banal, you can find beauty, creativity and an amazingly active online community.
As you know, I've written a poem every day for 4.5 years and published it on Twitter.  For me, it was a perfect match. I was too tired, too busy and too full of excuses to write, while at the same time desperate to get writing back into my days. So I put the dreadful draft of my dreadful novel back in its drawer, cut myself a break, and gave myself a 140 character challenge to write and tweet a tiny little poem each day.
It's not hard to see why writing a complete poem in 140 characters or less is a lot easier than writing an 80,000 word novel – even if I do several drafts. So that's why writing short-form poems worked for me, and why Twitter seemed like the perfect place to publish them.
But it's not only about the word-count. Twitter has a thriving #poetry community. Some people use it to publish full poems, while others link to longer poems on their websites or share quotes from poems they like. Some write in specific forms (like #haiku), some write very short stories (#vss), and some use Twitter to send out a daily #poetryprompt for other people to respond to. There are thousands of poets writing from all sorts of places in all sorts of styles. Check out this list of some of the Twitter poets I follow for some examples.
If you're new to Twitter, you might be wondering why I'm littering my sentences with hash signs (called 'hashtags' in tweet-speak). This is one of the ways that the poetry community comes together online. By tagging your tweet with #poem or #micropoetry, it becomes searchable by other people using or looking for the same sort of thing. Hashtags can help link you in to groups of people with the same interests or allow you to participate in time-limited events. For example, during my 140 Characters residency in Adelaide next month, I hope that some of you will join me in writing poetry using the #A2A140 tag.
So, we know that Twitter's a great place to write very short poems or very short stories when you think you don't have time to write at all. It's a great place to get to know other poets and read their work. One of the other reasons I love Twitter is that it's a place where people can come across a poem almost by accident – where someone who may not dream of picking up a poetry book can find and enjoy a bite-sized poem that could change the way they think about words or the world.
Twitter can also be used to get feedback on your writing. When I started sending out my daily poems, I had an audience of about four people – half of which were already friends in real life.  Slowly, as I joined in conversations, used useful and relevant hashtags, built up a body of work and a reputation for not tweeting about my lunches, the number of people following me began to grow. When they began to retweet and favourite my poems, I knew which ones were working well and which were not as strong. Some people even started writing to me directly with suggestions for a different word or rhyme. And now, nearly 4,500 people read my poems every day.
Building up a platform on Twitter has also led to other opportunities as publishers, teachers and festival coordinators have responded to the fact that I have a pre-existing audience. Being a Twitter poet has led me to publications, performances and interviews, speaking gigs at festivals, and residencies in five different cities (so far). It's led to me being included on a creative writing curriculum at a high-school in Oklahoma and even towards me starting to get paid for being a poet from last year.
So, go on. Give Twitter a try. Or come along to my workshops at Access2Arts in March to find out more. I'll look forward to seeing you in the Twittersphere sometime soon.
Katie Keys is a thirty-something non-Indig Aussie Brit based in Melbourne. A poet, writer and arts manager, her work has been published in anthologies, magazines and online in Australia and beyond. An advocate of online creative communities, Katie has tweeted one tiny little poem each day @tinylittlepoems for more than four years.