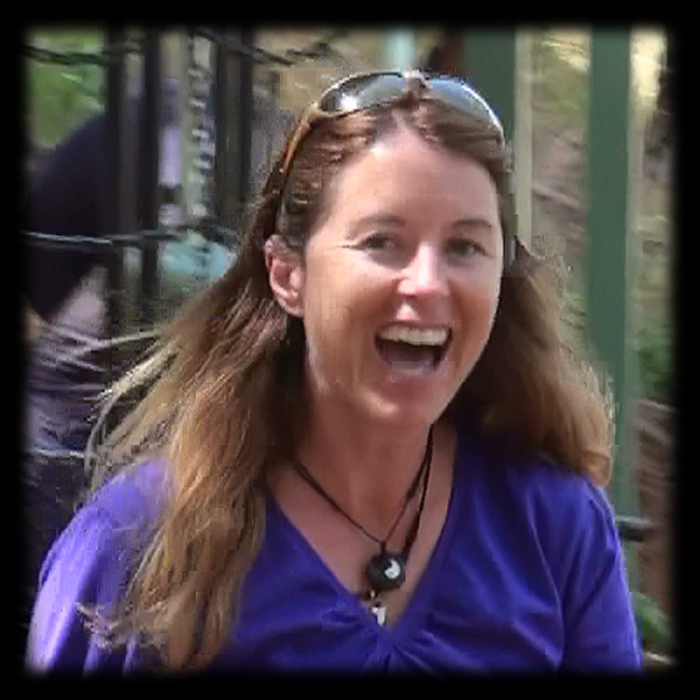 Guest blogger: Sharon Bulmer
Film maker Sharon Bulmer gives an update on her recent activity as part of a mentorship funded by Arts SA's Richard Lewellyn Arts and Disability program.
For many years now I have been an avid photographer and amateur film maker. I am self taught and am like a kid in a candy store each time I fire up the computer. I have built my own 'production computer' with 32 gig RAM and plenty of grunt and makes rendering is a breeze. If I am ever AWOL I can be found playing in the magical realm of 1's and 0's!
On the January 10, 2014 I  directed a film shoot capturing footage for my current short film,  mentored by the accomplished producer and journalist Louise Pascale. It was my first opportunity to work with an industry professional and am sure it will further my artistic growth.
Scripted by Louise and myself, the shoot brought together two fantastic actors, Tamara and Michael, Chris Houghton (cameraman & lighting) and Lachlan Coles (audio extraordinaire) who together supported the realisation of my vision for my film.
In early 2013 I received an Emerging Artist grant through Arts SA's Richard Llewellyn Arts and Disability fund and  I am using the grant to create a short film taking the viewer on a journey through an episode of poor mental health.
I draw on lived experiences when creating the film, and hope it will enable mental health survivors a means to communicate to other people how the experience can feels and how it can impact upon my life. 
I am looking forward to sharing my film with you all in the near future.
Sharon Bulmer finds that she is driven by creativity – be it photography, traditional media or digital arts. She loves to learn new concepts and is striving to live optimally with her mental health conditions.