"I thought that love is being known" 
Love
Love is spiritual
It crosses all boundaries
Overcomes the physical
Demands of life
Dreaming of love
In a barren wasteland
Is what keeps me going
A unifying bold force
Intent on saving souls
Not destroying
Love is a conscious arbitrator
There is a line, which cannot be crossed
Identifying
What is right or wrong …
-Jean Winter
---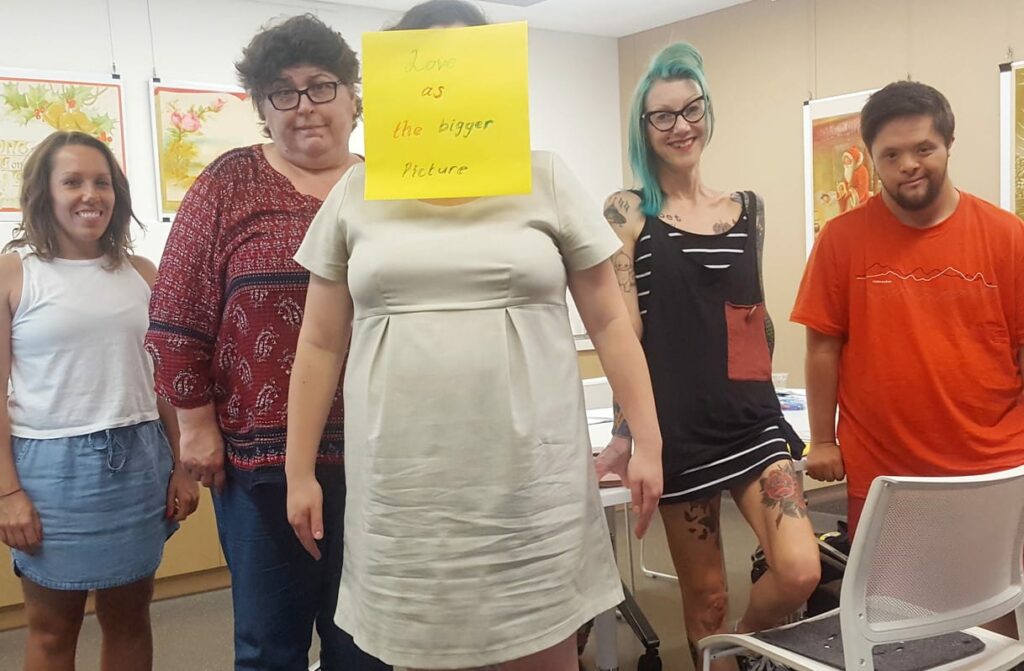 ---
A revolutionary type of love. What would that look like?
Love is about friendship
Love is my community 
Love is culture 
Love is love
Love is aboriginality
Love is my drug
Love is nation 
Love is blind
Love is tomorrow
Love is ToGetHer
Love is my world 
Love is boundaries
-Joshua Campton
---

---
Particles Floating
Particles floating
Around my head;
A veil of dust
Was that my soul?
Was that my voice?
Escaping my body
To a place where
I would be loved?
Respected? Valued?
Where my desires
Would be considered?
Not for me,
Your motions.
Not for me,
Your sounds,
Not for me.
From the ceiling
I watched.
You unwrapped me,
Your eyes measuring
My worth.
-Pony Horseman
---