Posted: Tuesday, 21 May 2019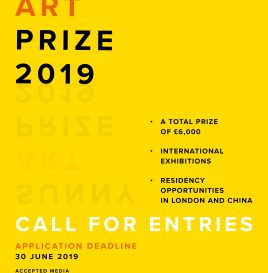 The Sunny Art Prize is an international art prize hosted by Sunny Art Centre, London. This fine art competition in the UK is a global platform offering art opportunities to emerging and established artists to showcase their artworks internationally. The exhibiting galleries are located in cities across the world, including...
Posted: Thursday, 24 January 2019
Expressions of Interest are open for disabled artists from any art form who would like to take part in The Senses Project (Working Title). This is an Fringe Production that is planned to take place in either 2020 or 2021 The project will feature a series of installations that focus...