This Beauty and the Beast has nothing to do with Disney!
The Adelaide Festival of Arts is proud to be considered a national leader in arts accessibility. This year it is introducing a new access initiative: a relaxed performance during the season of theatre show Beauty and the Beast.
One of the stars of the show is Mat Fraser. He's one of the UK's best known disabled performers, and is a multi-disciplinary performing artist, actor, writer, and musician. He has played drums with Coldplay and is currently starring in the TV series American Horror Story. Together with his wife and co-star Julie Atlas Muz, they have created many successful, funny and risqué shows – you might have seen them at the Adelaide Fringe before. This is their first appearance at the Adelaide Festival of Arts.
What is the show about?
You might be familiar with the fairytale Beauty and the Beast, but this show goes one step further and combines the classic story with the real-life love story of Mat and Julie, an American burlesque star and former Miss Exotic World winner. Together the two bare everything (literally!) to reveal all that is both beautiful and beastly about love, as they share their true love story of the beauty queen and a natural born freak.
Wait. That doesn't sound like Disney!
You're right. This show is strictly for adults aged 18+. There's full frontal nudity and sex scenes on stage. But the show is also heart-warming, magical and a LOT of fun. We encourage you to see it.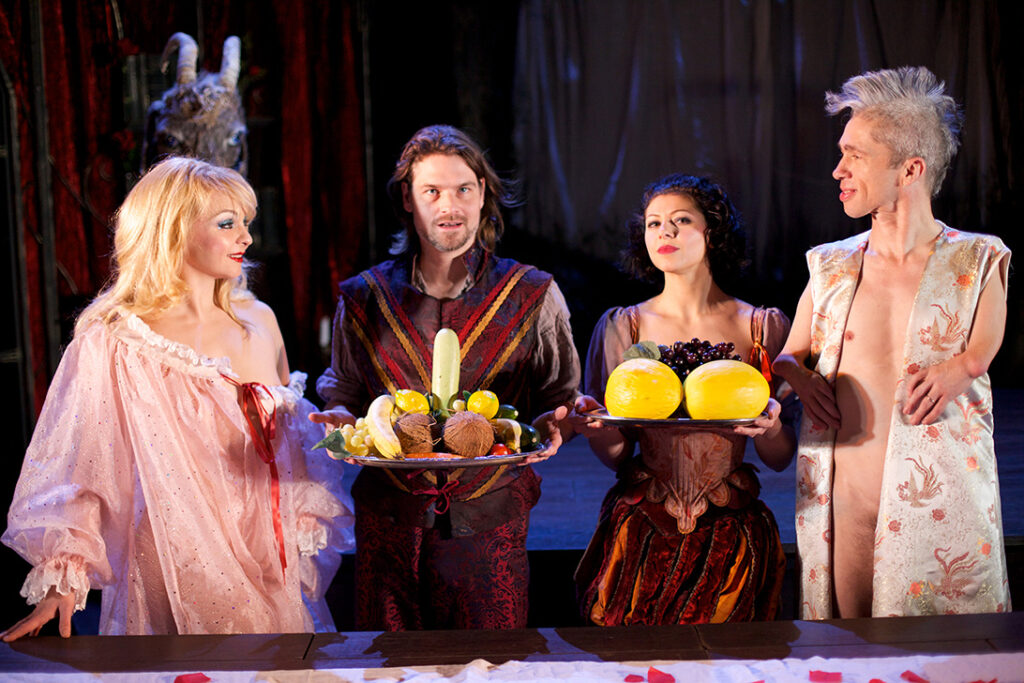 What does the Adelaide Festival Artistic Director have to say about the show?
Artistic Director David Sefton says: "It's outrageous, it's hilarious, it's quite poignant. It's very beautiful, a very visual style of theatre. It's an amazing show! There won't be anything else like it on a stage in Australia next year." (Contact the Adelaide Festival for a transcript of this video).
And what do the critics say?
A treat to be part of this theatrical sorcery. NEW YORK TIMES
Raucous one moment, whip-sharp the next – this is a show that doesn't miss a trick. Beautiful, beastly brilliance. THE TELEGRAPH
An X-rated saucy seaside postcard. THE GUARDIAN
So what is a relaxed performance?
Relaxed performances are specifically designed for people who benefit from a more relaxed environment, including people with an Autism Spectrum Condition, sensory and communication disorders, or a learning disability. There is a relaxed attitude to noise and movement among the audience and some small changes made to the light and sound effects. Audience members can enter and exit the venue throughout the show.
The relaxed performance for Beauty and the Beast is on Saturday 14March, 2.30pm at the Dunstan Playhouse, Adelaide Festival Centre. There will also be a post-show Q&A with the cast in the venue.
In what other ways is Beauty and the Beast accessible?
On Sun 15 Mar at 5pm there is an Auslan interpreted and audio described performance. There will be a Touch tour at 4pm before this show.
The venue is wheelchair accessible and there is a hearing loop installed.
If you quote the word BEAUTY when you book for Beauty and the Beast, you can get $15 tickets online at adelaidefestival.com.au or by calling BASS on 131 246. Companion Card holders can also get a free second ticket.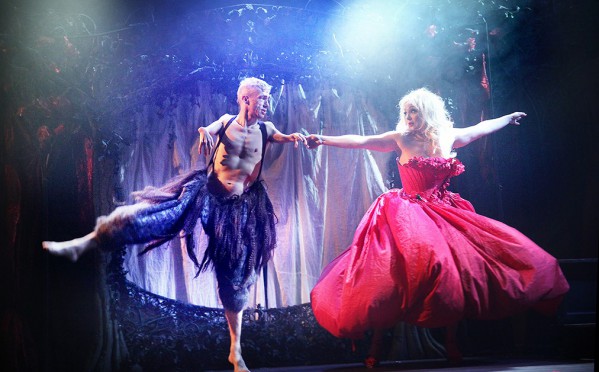 Are other Adelaide Festival events accessible?
Yes! Many other events in the Adelaide Festival are widely accessible, including Adelaide Writers' Week and the giant outdoor digital art gallery, Blinc, which are both FREE.
We encourage you to download a copy of the Adelaide Festival Access Guide (http://www.adelaidefestival.com.au/2015/access ) to find out more about Auslan interpreted and audio described events, along with other information about venue accessibility and how to book tickets. See you at the festival!