UK disabled artist and producer battled a wet and chilly night in Adelaide to where her thoughts  on the opportunity to everyone that diversity can offer, as Jo says "it's delicious, not divergent".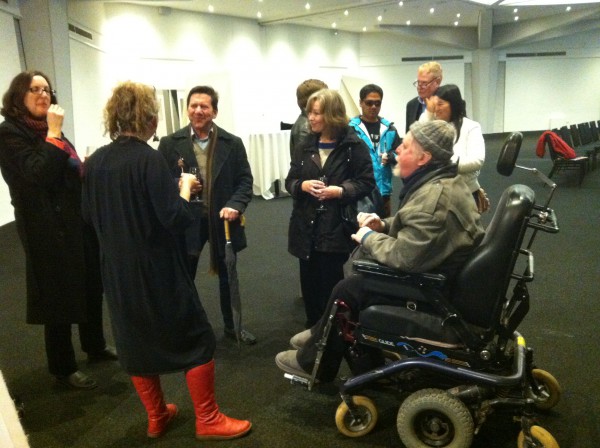 In Adelaide as part of a whirlwind national tour, as a guest of the Australia Council for the Arts, to promote the Sync Leadership program that Jo is delivering in Sydney later in the year, Jo spoke passionately about the contributions disabled people  can bring to the arts and cultural sector.
The Australia Council is inviting applications from artists who wish to take part in October's Sync Leadership training with Jo. The Australia Council will be covering the costs of the program, including course materials, travel, accommodation and living costs for successful applicants. Costs associated with any access requirements relating to a successful applicant's participation in this program will also be supported. More information about the Sync Leadership program can be found HERE.
Jo Verrent's Leadership and Diversity forum was presented by the Australia Council for the Arts, with the support of Arts SA and the Adelaide Festival Centre.