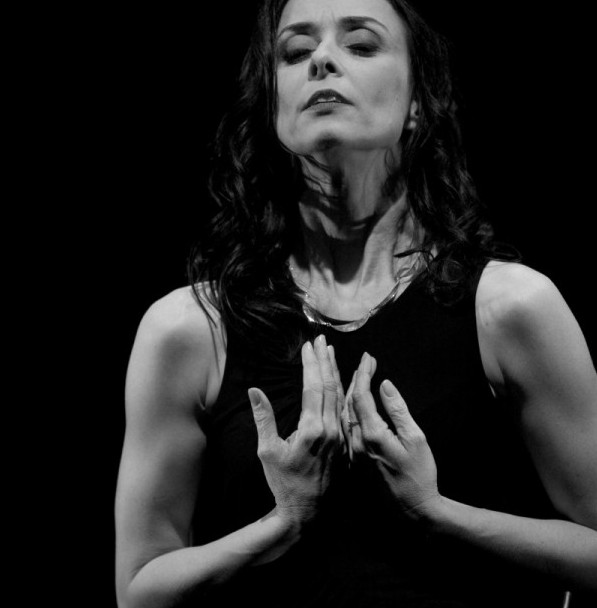 Guest blogger: Michelle Ryan
When asked recently to perform a short solo performance as part of the Expressions Dance Company's Solo season, I immediately said 'yes'. Then I wondered how people would react to a woman, who requires assistance to walk and uses a wheelchair, dancing alongside some of the best dancers in the country? Luckily I didn't think about it too much as dance is what I know, love and is part of who I am.
If the same question had been asked 10 years ago, my reaction would have been very different.
At the age of 30, having enjoyed a career that took me to stages across Australia and all over the world, my life changed dramatically as a result of acquiring disability. I no longer identified as a dancer or even an artist, even though I continued to work creatively behind the scenes. When asked what I did for a living, I would start by saying that 'I used to be a dancer'. I lost my identity as an artist the day of my diagnosis.
However at the age of 40, after a long hiatus, I was invited to perform in the Brisbane Festival season of Out of Context – for Pina by Belgium choreograph Alain Platell of Les Ballet C de la B. At an age when most dancers have retired, I was contemplating returning to the stage.
Surprised by the invitation, I agreed and the experience was both nerve racking and exhilarating. There was an amazing moment of clarity for me when waiting backstage for the performance to begin. Alain asked me what was I afraid of? I replied that 'I was scared I would fall over'.
His response was beautiful and simple, "wouldn't you just get up and keep going?"
It was one of those light bulb moments. After the performance he challenged me by asking why I didn't dance any more as I am a dancer. I couldn't answer him but it made me think of myself differently. For so long, I had felt drained of all colour and beauty but at that moment I could feel that things were going to change. The experience sparked a passion in me for artists with disability to be acknowledged, supported and celebrated.
From there, life in the arts snowballed with fantastic opportunities for me to return to life as an artist and creator. I performed in Gaelle Mellis's Take Up Thy Bed and Walk and started collaborating on a new dance theatre work, Intimacy that will premiere in Melbourne in August 2014. Another opportunity was to apply for a position of Artistic Director with Restless Dance Theatre.
For the Expressions season in Brisbane this year, I created a piece called Falling inspired by a quote from Marilyn Monroe, "Imperfection is beauty, madness is genius and it's better to be absolutely ridiculous than absolutely boring". A fabulous quote!
Now when asked what I do, I say I am a dancer!
Michelle Ryan is the Artistic Director at Restless Dance Theatre. Michelle is an arts practitioner with over twenty years experience in the areas of film, performance, choreography and administration.