Where: Chateau Apollo, 74 Frome St, Adelaide, 5000
When:
Wednesday, 26 June 2019, From 6:00 PM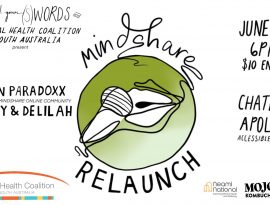 The Mental Health Coalition of SA (MHCSA) and Draw your S(Words) have teamed up for the launch of a new-look mindshare. mindshare is the MHCSA's online...
Where: Adelaide City Library, Level 3, Rundle Place Arcade, Rundle Mall, Adelaide
When:
Sunday, 7 July 2019, from 12:30pm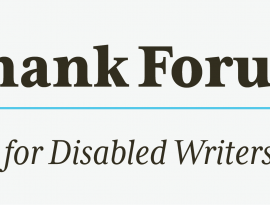 What does it take to be a writer who is Deaf or disabled ? Can you make a living from it? How do you address...