Services
Artist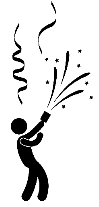 We help artists to reach their artistic ambitions.

Auspicing
If you are applying for a grant, Access2Arts can manage the grant money for you.
This is called 'auspicing'.

Auspicing means to support someone.
Access2Arts will support you to make sure
your project gets finished on time


and your grant money is managed properly.
When you finish your project you have to the funder asks you for:

an artistic report (what you did in your project)


a financial report (how you spent the grant money)


Access2Arts will give you a financial report.