Chris Dyke and Dance North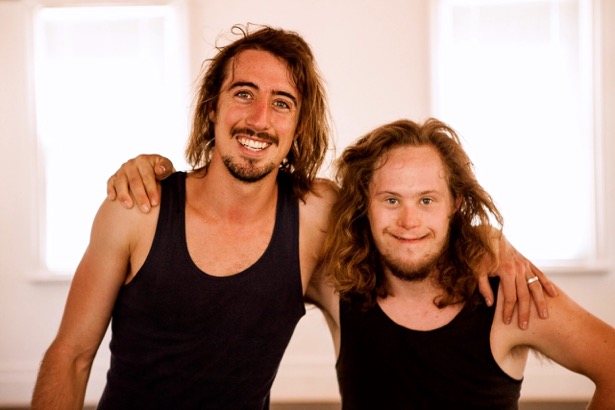 Guest Blogger: Chris Dyke
Chris Dyke has a history of dance performance, most recently with Restless Dance Theatre. He enjoys an ongoing mentorship with Kyle Page, Artistic Director and Dancer with Dancenorth, QLD. Chris talks about his recent week-long  development with Kyle in Townsville.
I worked with my mentor Kyle Page, Artistic Director at Dancenorth for a week. We had daily one-on-one development sessions for me to choreograph a solo dance piece. I learnt about creating my own work as well as new skills, techniques and moves.

I engaged with the company dancers through attending daily meditation/warm-up and company class. I also watched rehearsals in the lead up to opening night of their production 'Thread'. I hung out with two other dancers from New Zealand, who were also on secondment. I attended open contemporary class and worked closely with Susan the Cultural Engagement Facilitator.

On my last day I performed my solo for the company executives, the State Minister for Disability and several media outlets resulting in public broadcast on Channel 7 and WIN Townsville news and an article in the Townsville Bulletin.

I wish to thank Kyle, Amber, the company dancers and executives at Dancenorth for making me welcome and providing the opportunity to experience being in a professional dance company environment. I am delighted that I have been invited to be their Inclusive Dance Practice Ambassador and to visit twice a year for ongoing secondments.
Chris was assisted by the South Australian Government through Carclew to undertake his Dancenorth secondment.