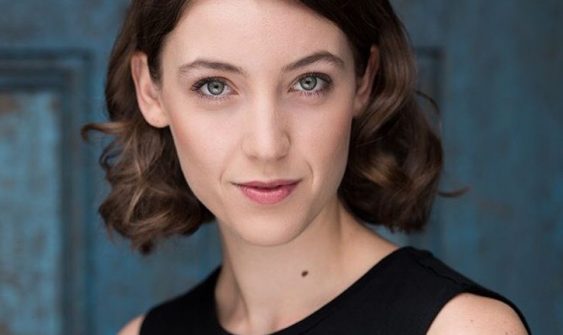 Jamila Main is a trained actor, self taught playwright, and emerging artistic leader based on Kaurna land, Adelaide.
Since graduating from Adelaide College of the Arts' Acting course in 2018 Jamila has worked across commercial, professional, and personal stage and screen projects. Some of Jamila's favourite stage roles include Leah in 'DNA' (Corey McMahon), Friar Lawrence in a contemporary staging of 'Romeo and Juliet' (Nescha Jelk), and originating the role of a queer clown in Paulo Castro's 'La La Luna'.
Jamila's professional debut in 2017 was as a devisor and performer in a remount of ActNow Theatre's virtual intimacy show 'Zero Feet Away'. She recently appeared onstage in the lead role of her new queer play 'Butterfly Kicks' , directed by Roman Berry at Theatre Works in Queer Quickies for the 2019 Midsumma Festival. 'Butterfly Kicks' went on to a Creative Development and Showing in Adelaide with Teddy Dunn as dramaturg/Director supported by Carclew. In March 2019 Jamila was invited as one of nine emerging playwrights to a Playwrighting Australia masterclass with Patricia Cornelius which was live-streamed in partnership with the Royal Exchange Theatre (UK). Jamila's debut play 'Immaculate' received a Senior Commendation from State Theatre Company South Australia in 2016, and a public reading at Back Porch Theatre. Many of Jamila's monologues have been winners and finalists in Australian monologue competitions.
Jamila has appeared in various training videos, short films, commercials, and music videos. Jamila appeared as the lead in 'I'll Accept' which won Best Music Video at the 2018 South Australian Screen Awards. Her most recent screen work includes humanising sexual assault survivors and queer representation. In 2019 Jamila worked as a devisor in Miranda Pike's 'Solitude, Sanctuary, Solace, and the Search for the Sublime' residency, and often uses movement to explore creative expression and communication. In 2016 Jamila self-devised a live-streamed movement work, 'Geode', for Michael Allen Production's You Wanna Bita This Now.
As an emerging artistic leader Jamila has sat as an Alternate on the 2019 Equity National Performers Committee, currently sits on the Equity Intimacy Committee, and will sit on the panel curating the inaugural season of Rumpus. She is a proud and active member of Equity and pursues creating a safe, remunerated, diverse space on her personal creative projects.
Prior to her acting training Jamila was in the inaugural cohort of the Bachelor of Arts in the Enhanced Program for High Achievers at Flinders University with a double major in Drama and International Relations. She spent a semester of study at Simon Fraser University in Vancouver in 2014, specialising in Interdisciplinary Collaboration. Jamila also works as a life model, simulation actor, commercial model, and is a passionate advocate raising Endometriosis awareness.
Email me
View my website