Jacek Limanowka is an Adelaide based artist working primarily in oil on canvas. He has been painting for nearly 30 years following a life changing accident. His practice is used as a means to heal himself emotionally throughout his ongoing recovery. Jacek's paintings respond to his feelings of sadness and despair.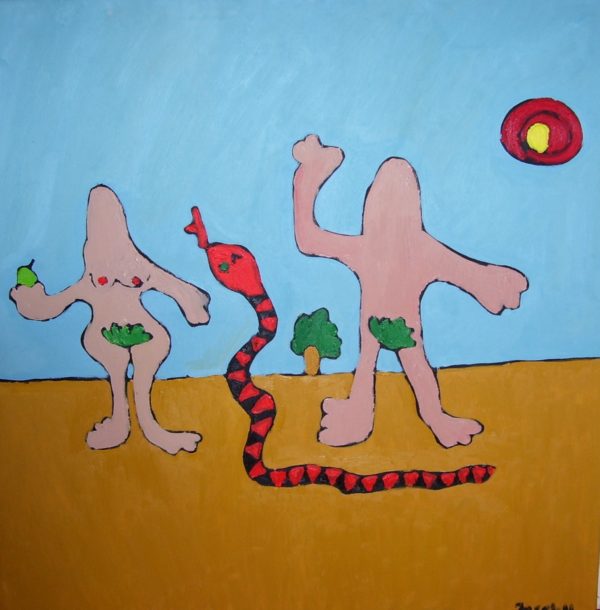 Adam and Eve. Oil on Canvas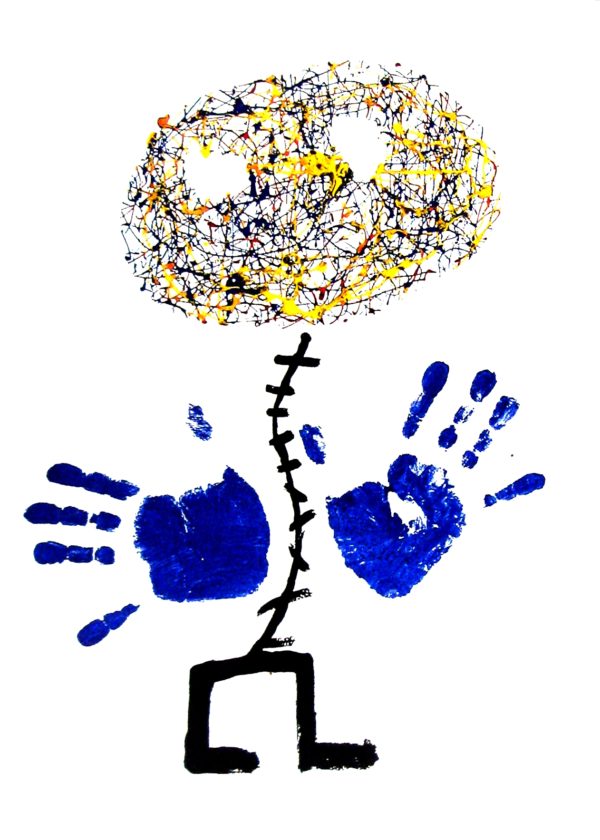 Selfie. Ink on paper.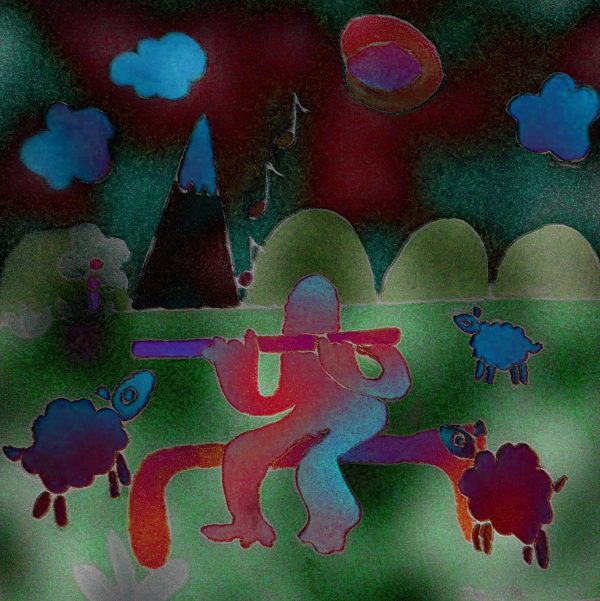 Flute. Digital.
---
In late 2019, Jacek published his book 'Around The World With The Travelling Angels.' Jacek took the time to answer the questions below to provide an insight into his book and himself as an artist.
Jacek, tell us a little about your book 'Around the World with the Travelling Angels.'?
It is a different approach to presenting Social Studies to Primary School children, through factual text and colourful, quirky illustrations.
Each illustration relates to a geographical area with facts that are relevant to it.
The illustrations are a prompt to children to help them remember the facts associated with each one, and the story book-style of the text encourages children's interest.
When did your passion for the arts begin?
My passion for art began at very early age as I travelled a lot with my mum and visited a lot of art galleries around Europe. Then after my accident I studied design and learned history of art. Since then I wanted to become an artist.
What moment of your career are you most proud of?
I'm happy with my whole career.I'm doing meditative art now as the outcome of many years trying different things.
What advice would you give to other disabled artists who are also seeking to display their artform?
Don't give up. It's frustrating sometimes but keep going. I always look forward to my next step.
What or whom have you been most influenced by as an artist?
Matisse, Rothko and Modigliani are my favourites.
Check out Jacek's book, 'Around The World With The Travelling Angels.' here.
Email me
View my website