Guest Blogger: Gaele Sobott
I first came across 'Reasonable and Necessary' at the Undercover Festival in Brisbane at the end of June this year.  I entered the room and was immediately drawn to the ipad screens with pastel-yellow backgrounds and black writing scrawled across the page.
There were post-it notes everywhere and all kinds of pens and pencils scattered over the tables. People were chatting, drawing, and deep in thought, writing. Kirsty Martinson, a visual artist, and creative enabeler, Annie Dutreix, both working on 'Reasonable and Necessary' for Access2Arts talked me through the project.
They explained that as the NDIS rolls out, we as Deaf and disabled people are being asked to determine our support needs. The NDIS will fund reasonable and necessary supports that help us achieve our goals, objectives and aspirations. As a creative response to the NDIS, Access2Arts in partnership with Arts Access Australia are providing a national platform asking participants to think big, believe big and consider what is reasonable and necessary to achieve our future. At its heart 'Reasonable and Necessary' is a disability-led, participatory arts project helping us decide what our aspirations are and how we can successfully bring those aspirations to fruition.
The 'Reasonable and Necessary' project was conceived by Gaelle Mellis. The lead artist is John Flanagan Willanski. 'Reasonable and Necessary' asks us to contribute text and/or visual imagery related to what we consider reasonable and necessary to achieve our goals.  We can contribute to the project by:
1) going to the website: http://reasonableandnecessary.org/ and following the prompts. Clicking on 'gallery' to browse the responses to date or going straight to 'what do you need?' The site is easy to navigate.
2) contacting Access2Arts and arranging an appointment with the 'Reasonable and Necessary' artists and/or creative enablers to explain the project and assist as required in creating text and image contributions. You can contact Access2Arts by phone: 08 8463 1689, or email: info@access2arts.org.au.
So what is reasonable and necessary support?
Emma Bennison, co-CEO of Arts Access Australia and musician, says that as a performer and leader in the arts, first impressions, are very important so for her, reasonable and necessary support means, "help with visual aspects, like editing photos and text for my website, making important decisions about costumes, lighting and staging, all of which are quite mysterious to me as a person who has never had sight."
Gayle Kennedy, a well-known writer and disability advocate, says that for her reasonable and necessary support means, "paying for taxis and the hire of accessible vehicles in order to attend relevant workshops, do research, get to gigs etc."
Gayle says when she travels she needs to pay for "a mobility assistant rather than having to rely on the goodwill of friends, as well being able to hire equipment where necessary when travelling rather than having the stress of transporting my own." For example, taking her own wheelchair risks it being damaged in transit. She says, "Replacement is expensive and can cause enormous hardship."
The 'Reasonable and Necessary' website asks, 'Do you Know what you Need?' Then gives examples of what a dancer, an astronaut, a lawyer or a superhero need. The superhero requires a fast car, a cape, tights, powers, a girlfriend, vitamins, a boyfriend, a massage, a disguise.
After some thinking I went onto the website and entered what I need: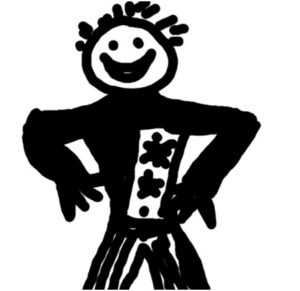 – A person to help me when I travel, do research, take photographs, and go to events. –
The contributions we make to 'Reasonable and Necessary' will be displayed on the website and gathered to create public works of art in various cities. The first public installation is scheduled for Adelaide in October. I look forward to more information on these exhibits.
---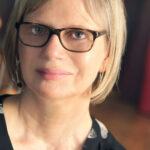 Gaele Sobott is a writer and producer.  She has published essays, children's books, short stories, and the biography, My Longest Round: the Life Story of Wally Carr.  She participated in the Australia Council's inaugural Sync Leadership Program in 2014 and is director of Outlandish Arts.  Gaele is currently writer in residence at Google Sydney.