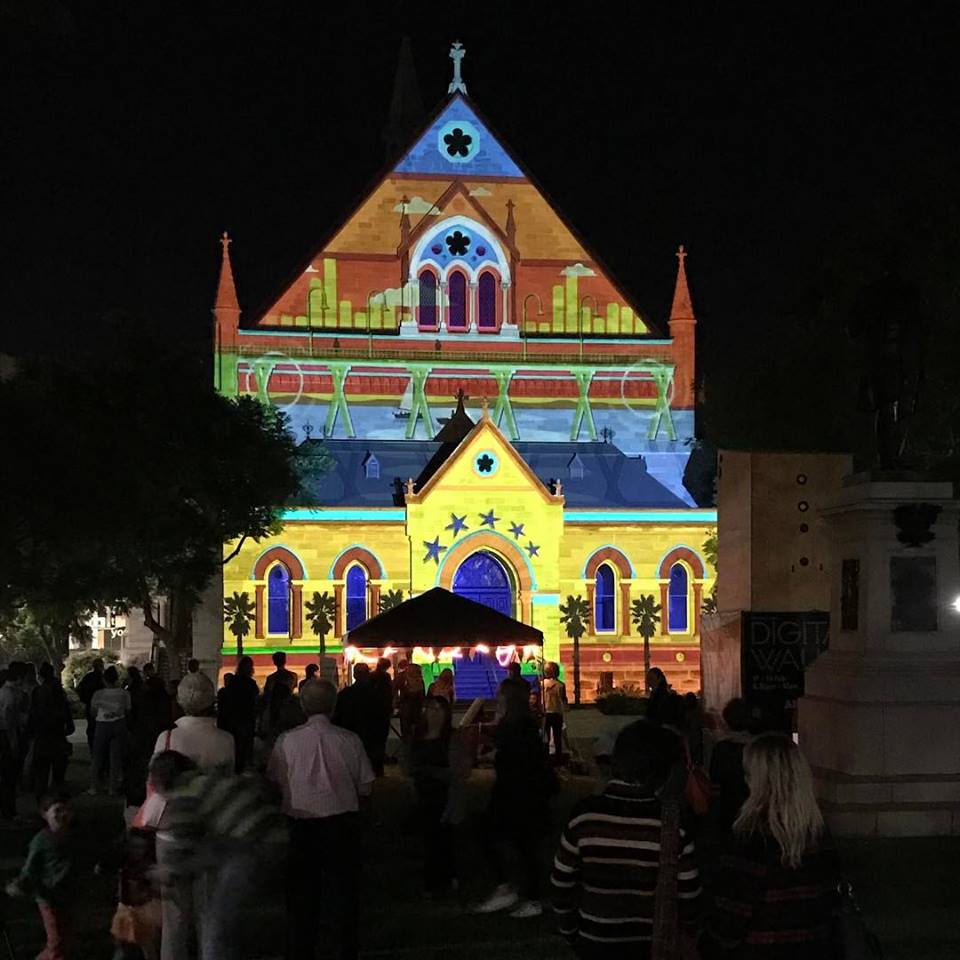 Where: North Terrace
When:
Tuesday, 27 February 2018, 8.20pm for 8.30pm start
For all thirty-one nights of the 2018 Adelaide Fringe, North Terrace will be transformed into a Parade of Light – an animated corridor of colour, light and wonder!
The Parade of Light will feature architectural projections and breathtaking laser displays from illuminart, Electric Canvas and Dan Acher which will create an interactive passageway between the East End and Riverbank precincts of Adelaide.
Audio Described Tour
Audio Describers Eliza Lovell and Emma Bedford.
Meet at King Edward VII Memorial on North Terrace at 8.20pm for 8.30pm start.
Free but bookings essential.
Accessibility information
Audio Described Tour.

For more information or assistance on access please:

Adelaide Fringe website > Tix info> Accessibility
https://www.adelaidefringe.com.au/access

Accessibility Booking Line 08 8100 2089

or contacting the National Relay Service on 133 677 then (08)8100 2089 or via relayservice.com.au

OR Access2Arts Audio Description Coordinator
Location