Tutti Arts: Adelaide Fringe Exhibitions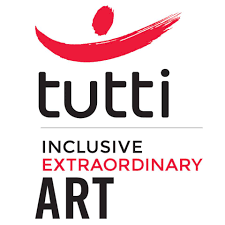 Where: Various (refer to performance information)
Paint Draw Stitch
See the work of six Tutti Visual Artists – Banjobe Hunt, Megan Long, Grace Bell, Jessica Galea, Kurt Bosecke, and William Gregory – transposed via embroidery into wearable artworks. A collaboration with installation artist Jen Trantor.
Opening:Wednesday 20 February 2019, 5.30pm – 7.30pm
Where:Brick+Mortar, 49 George Street, Norwood
Exhibition dates: 15 February – 17 March 2019
Exhibition hours:8am – 4pm, 7 days a week
Entry: free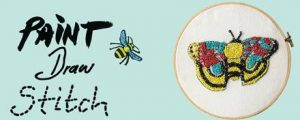 ---
Art and Mind
A diverse exhibition of vibrant artworks by established and emerging artists who attend Tutti Arts' and Neami National's Jump Art visual arts programs at Fontanelle Gallery and Studio.
Opening: Saturday 2 March 2019, 5.00pm – 7.00pm
Where: Fontanelle Gallery & Studio, 175 St Vincent Street, Port Adelaide
Exhibition dates:18 February – 13 March 2019
Exhibition hours:1pm – 4pm, Monday – Wednesday
Entry: Free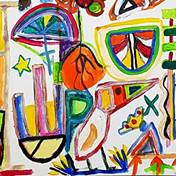 ---
Into the Sea You & Me!
Kurt Bosecke
Dive into the watery depths of award-winning Tutti Artist Kurt Bosecke's imaginings and discover a bold and quirky world of intricately rendered sea creatures in the form of paintings and sculptures.
Opening: Friday 22 February 2019, 5.00pm – 7.00pm
Where: Folklore Café, 11 Mundy Street, Port Adelaide
Guest speaker: Dr Mike Bossley, Whale & Dolphin Conservation
Exhibition dates: 16 February – 17 March 2019
Exhibition hours: 8am – 4pm, Tuesday – Sunday
Entry: Free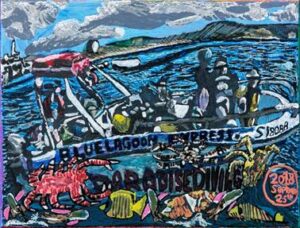 ---
All exhibition RSVPs and enquiries to info@tutti.org.au or phone 8422 6511
Accessibility information