What does it mean to be a dancer?
What does it mean to be a man?
Five young men spent two weeks in the Carclew rehearsal room in February to ask each other those two questions.
Lorcan Hopper, Josh Campton, Kayah Guenther, Zakaria Ghomri and Max McAuley met at the Catalyst Dance Residency in Sydney in 2015 and 2016, and have been Facebook friends ever since.
Thanks to a grant from the Australia Council for the Arts, the group came back together to start work on a new dance piece that explores what it means to be young men with disability.
"As men, we have lots of creative ideas for dance, text and movement," said 30-year old Josh (a a Larrakia, Wadaman and Karajarri man originally from the Northern Territory).
The group explored their ideas by setting each other dance challenges that looked at friendship, independence, what it means to be a bloke, pushing through disability, and exploring their paths from boyhood to manhood.
24-year old Max sank to the floor in perfect full-splits, then said that it had been a busy few weeks.
The piece took shape through a series of freestyle improvisations informed by years of dance training. Kayah (23) shared the group's creative process: "We pull it inside. Lock it in. And use it in dance," he explained.
In between the group's focus and concentration, the room was often filled with laughter and the obvious joy of being together. They were exhausted from all the hard work and dancing in 37-degree heat, but that was OK, they laughed, "we were born hot."
While there are plenty of dance companies informed by disability in Australia and overseas, 'Of Boys to Men' is one of only a few to be owned and driven by dancers with intellectual disabilities.
"When I was a boy, I was different to other people," said Adelaide-based Lorcan (28), reading from one of his own poems, "But having a disability can be creative. This is who I am."
"I'm a true dancer and a man with a disability," agreed 21-year old Zak, who with Max and Kayah travelled to the workshop from New South Wales. "Dance is my favourite thing to do and always makes people happy when I dance with them," he went on.
"I can talk with my body and I don't need to worry about lines," Josh said when he first started dancing four years ago. "I can let my body do the talking."
"I have no disability in dance," Lorcan added, "I want that to keep going."
The group hired creative producer Paul Gazzola to help facilitate the project, but spoke of the importance of leading the work themselves.
"Directing our own work is powerful and quite challenging," Josh said.
"As a group of men, we need to make our own decisions in life," Lorcan agreed, "I have the power to take control of my independence."
"When I'm a dancer or choreographer, I'm in charge, I have the power to control my dancers to do the work," he went on.
The role of Paul's team was to suggest, support, record and remember – not to direct the work or make decisions. Family members made sure to stay outside the rehearsal room to keep their duel role of parents or carers out of the creative process.
The group referred to each other as brothers and were already talking about taking 'Of Boys and Men' on tour.
"We are brothers. We bond," said Lorcan, "We want to take it to another level, another step. To keep going."
"It is quite tricky to get funding," added Josh, "It's a lot of hard work to do the paperwork."
"We need to keep it going until the very end, so it doesn't stop in the middle of it," Lorcan continued, "We want to stay on track and be a part of the process."
"We have a voice. That voice needs to be heard in strength and power. For all of us here today, we have a spirit that tells us that we need to keep going, we need to push harder. If we push harder, to the brink, to the core: we're strong. That's who we are. We're men. We need to keep that. We have a driving force, which helps us to conquer our fears and anxiety levels. We need to be blokes, be men, and push harder. That's who we are. Brothers."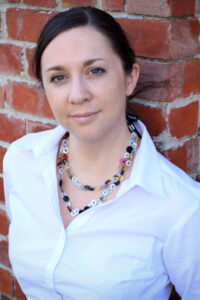 Kate Larsen is an Adelaide-based writer, arts manager and non-profit/cultural consultant. Kate is a disability advocate and ally with many years experience working in the arts and disability sectors in Australia and London. She stepped down from her previous role of CEO of Arts Access Australia as part of campaign calling for disability leadership in arts and disability organisations.
Photographer Jordon Ghomri